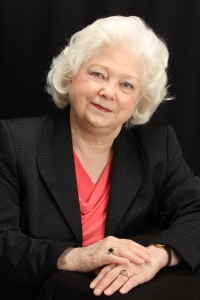 I started this website to share my love of science. I mainly study biology, but I consider chemistry and physics to be an integral part of understanding biology and medicine. The Posts I will write are my effort to condense current science topics into straight-forward information.  I will address topics of interest to young readers.
I have always loved to read. In the first grade I took a new book home every day. I walked the three blocks from school to my house, sat on the front steps and read my book. Then I was ready to play. I was a tomboy and looked for the other tomboy on the block–Janis Joplin. She was my backdoor neighbor before she realized she could sing so well. Our adventures were guaranteed to put bandaids everywhere. This is true and I include it because you never know where people have been and what they have done.
My father worked for DuPont,. We went from Port Arthur to Parkersburg, WV, on the Ohio River then to Laplace, LA, just outside New Orleans. I received my BS in biology from Sophie Newcomb College, the women's college of Tulane University and then moved to Houston, TX. I attended the University of Texas Graduate School of Biomedical Sciences at M. D. Anderson cancer hospital in Houston. The Texas Medical Center is a fabulous place to go to school if you want to do medical research. I received MS and PhD degrees and then moved to Baylor College of Medicine for a post-doctoral fellowship that lasted another four years. Finally at age 31, I actually had a job.
I was immersed in research and teaching medical students during those years. My writing was for grants and scientific papers. I married, had a son when I was 38 and and a second son when I was 40 years old, part of the career-first trend. As I started reading to my sons, I realized how much children's literature had changed. I read science books and naively thought, "I can do that". We moved from Houston to Morgantown WV and then Augusta GA for my husband's career. When he decided to pursue other options, I became a single mother with two great sons ages seven and nine and became a high school science teacher to support us.
I became a generalist for eleven years to teach biology and chemistry among other subjects. In the end, I learned information that completed a Big Picture of science for me. It is that Big Picture, now called Cross Cutting and Patterns that I seek to impart in my children's science book writing. My science career ended back in The Woodlands, Texas (just north of Houston) working for four years in the biotech industry. I once counted that I had lived in sixteen different houses or apartments. I now am free to pursue writing science for children.
I am not the typical writer, who as a child wrote stories or dairies. I drew floor plans of houses, played tennis and did science experiments. This writing for me has come as a desire to condense science to its basic elements. The MAIN thing I am doing, with the help of the wonderful Houston SCBWI chapter, is learning what it takes to write publishable books. I read constantly–nonfiction and fiction. I read like crazy, from picture books to YA to fill in my lost years of children's literature. I have a fantastic critique group that pulls no punches and offers cogent advice I take to heart. I am writing and rewriting, determined to produce science books worthy of being published and read.